Find the perfect Anna Maria Island vacation rental for your island getaway! Whether you're traveling with a large group and need a full beach house, or are looking for a small romantic getaway for two, we have the perfect AMI accommodation for you. Our Anna Maria Island rentals are conveniently located around the island and offer views of the Gulf of Mexico or Tampa Bay, depending on which side of the island you prefer to stay on.
Get the best deal on your Anna Maria Island rental when you book directly with Island Real Estate and avoid paying third-party booking fees.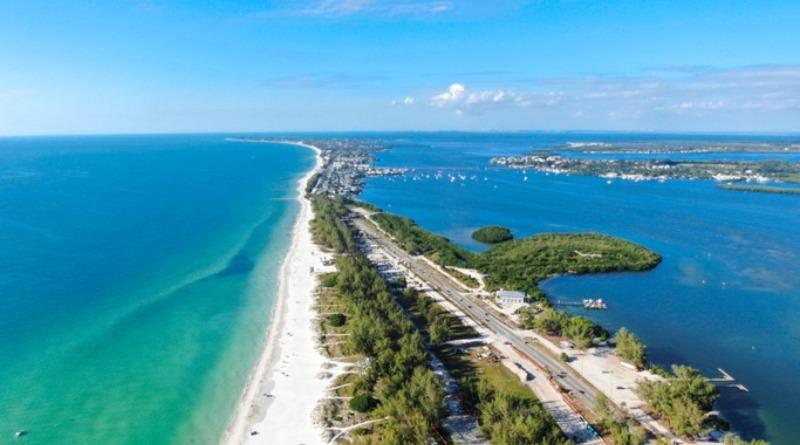 Popular Anna Maria Island Vacation Rental Searches
About Anna Maria Island Vacations
Anna Maria Island is a family-friendly vacation destination known for its charming, laid-back atmosphere, white sand beaches, and stunning views of the Gulf of Mexico. Rich in Old-Florida charm, Anna Maria Island isn't your typical vacation town, as you won't find any highrises or skyscrapers clogging up the beach areas. You also won't find any highways, nor will you see any speed limits over 35 mph. Anna Maria Island is one of the last true "beach towns" where vacationers can truly relax and have fun in the sun.
The island is made up of three cities: Anna Maria, Holmes Beach, and Bradenton. Our Anna Maria Island vacation rentals can be found all over the island, from the northern tip known as Bean Point all the way down to Bradenton Beach.
Where are your Anna Maria Island rentals located?
Do any amenities come standard in all of your AMI rentals?
Yes, all our properties provide professionally laundered linens with beach towels, bath towels, wash cloths, hand towels and of course bed linens. Each linen is reviewed by our laundering team to ensure it passes our rigorous inspections. All of our kitchens provide basic flatware, cookware, utensils and small appliances needed. All our Anna Maria Island vacation rentals are non smoking and televisions equipped with basic cable stations are provided.
How can I get the best deal on my Anna Maria Island vacation rental?
By booking directly with annamariaisland.com, you're already getting the lowest possible rate! When you book directly with a property management company like us and not a booking website, you automatically don't pay any booking fees! For even deeper discounts, check out our last minute deals.
Where is the best beach on Anna Maria Island?
All the beaches have fantastic soft sand with plenty of space to sprawl out all your beach goodies. Most prefer Bradenton Beach for shelling or the ability to walk to lots of restaurants from the beach. For very quiet beaches Anna Maria City is preferred as the density on the beach is the least of all beaches. Many regard Bean Point as a must visit beach on Anna Maria Island. Holmes Beach is a mixture of the two beaches, Anna Maria and Bradenton Beach.
Where is Bean Point?
Bean point is located in Anna Maria City where the Tampa Bay and the Gulf of Mexico meet. The main beach entrance is found at the crossroads of North Bay Blvd and North Shore drive. Parking for sure can be a challenge so if you can bicycle ride up to the beach access that would be best. The City has several spots where you can lock up your bicycle if you are looking to spend a good portion of the day on the beach. The beach access is beautiful as it takes you over a wooden footbridge and the path is through some wonderful Florida native vegetation. Be careful if you drive up to Bean Point as parking can be challenging and there are a great deal of guidelines when parking in Anna Maria City to avoid receiving a parking ticket.